I am delighted to have Cara Palmer on the spotlight today who runs a successful money blog and also a real estate business over in the USA.
She shares a tremendous amount of knowledge here, especially on the blogging aspects which as we've mentioned before can be a very lucrative side hustle if you are prepared to put the work in.
Cara went from being $20,000 in debt to a net worth of just over a million dollars in eight years through her side hustles and real estate properties. A fantastic achievement.
I will hand over to Cara now for this superb Spotlight interview. Grab a pen and pad, this is packed full of key information!

[ME] Thanks very much for agreeing to be on the Spotlight Cara, can I ask you to give a little bit about your background and what led you to start your own blog? 
My name is Cara Palmer; I am married, a stepmother of two, and work at a chemical plant during the day. I also run a successful blog on the side that started from my desire to help other people get out of debt and stop living paycheck to paycheck as I did. 
My first husband and I struggled financially for years, even though we both had good jobs, and it was very stressful. 
After we divorced, I decided that I wanted to change the way I lived, I was tired of being poor and barely getting by, so I worked hard to change my ways and save money.
I moved into a small apartment that used to be a hospital, it was a little creepy, but it was cheap, $600 including utilities. I also had a storage unit that I wasted money renting for all the stuff wouldn't fit in my apartment. So I asked myself, "what can I sell to make money," and I sold everything in that storage unit and made do with what I had. 
Next, I focused on cooking my meals at home instead of eating out every day, saving a fortune. Now I finally had some money in my checking account, so I went full force to pay off debt and save money.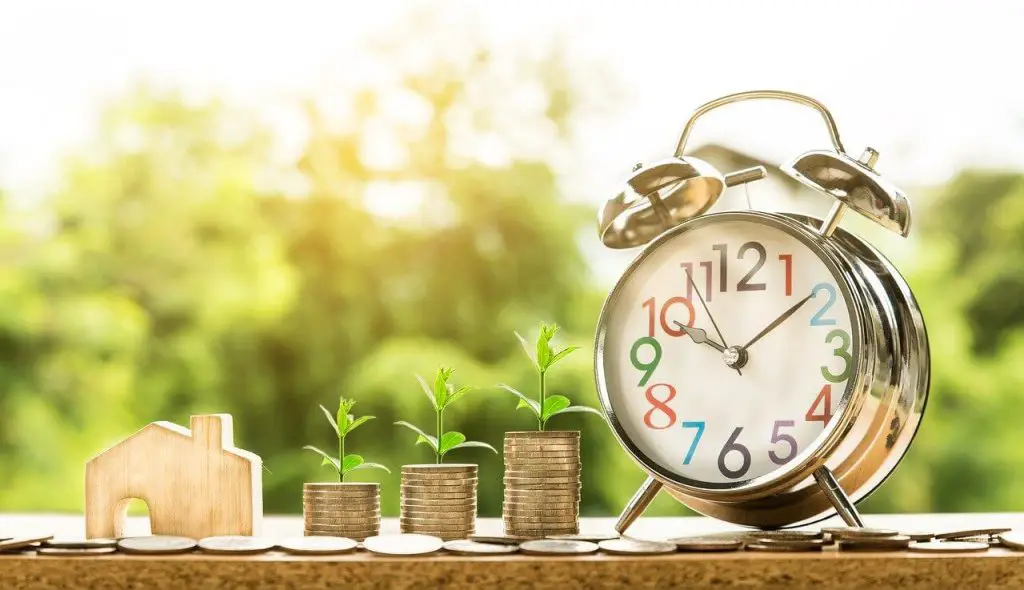 It wasn't that hard once I got focused, so I decided to shoot for an even bigger goal, real estate. I spent a year reading everything I could get my hands on about rental properties, and I listened to the Bigger Pockets podcast every day on my way to and from work.
Fast forward to today, eight years later, and I've finally reached my goal of a net worth of more than a million dollars. I thought if I can do this, anyone can, so I started my blog to help average people like me stop living paycheck to paycheck and start accumulating wealth.
How does your blog make money? Can you please explain to the readers how it works?
My blog makes money through the ads on my site and affiliate marketing. 
I started by putting up ads on my site using Google AdSense, then once I hit 25,000-page views per month on my website I joined the MediaVine advertising network which is like having a personal assistant working for me, they set up the ads and tweak the placement to give me the best performing ads every month.
Related Read: How This Blogger Earns $3000 Each Month From Ads
This month my income was six times what my best month was with Google Adsense. 
I also earn affiliate income from my blog. But when I first put affiliate links on my site for Amazon, I didn't make very much from it. 
I thought I could just stick links in any post, and people would buy stuff, boy was I wrong! So I decided to invest in some affiliate marketing courses, and it made a big difference. 
This past Christmas, I had my best month ever with Amazon sales, but I also spent a lot of time creating gift guides for the season.
Some amazing income streams there! Ok, so with the Ad revenue – do you have to have a certain amount of traffic to qualify?
Yes, each ad network has different rules about the amount of traffic you need to qualify.
Ad networks usually pay in one of two ways, (CPM) cost per thousand, or (PPC) Pay-per-click. CPM pays a certain dollar amount for every 1,000 views or impressions on your site while PPC pays you when a visitor clicks on an ad.
Google Adsense is probably the most popular ad network because it's probably the easiest to qualify for and get it up and running. You won't make a lot of money, but when you're starting, every little bit helps
Adsense is a (PPC), meaning you earn money every time someone clicks on an ad.
There are no traffic requirements, but a blog should be at least six months old before applying.
Media.net is another ad network that's easy to qualify for, and it's powered by Bing and Yahoo.
To qualify, you must have a reasonable amount of blog traffic coming from the U.S. or U.K., and your content needs to be primarily in English.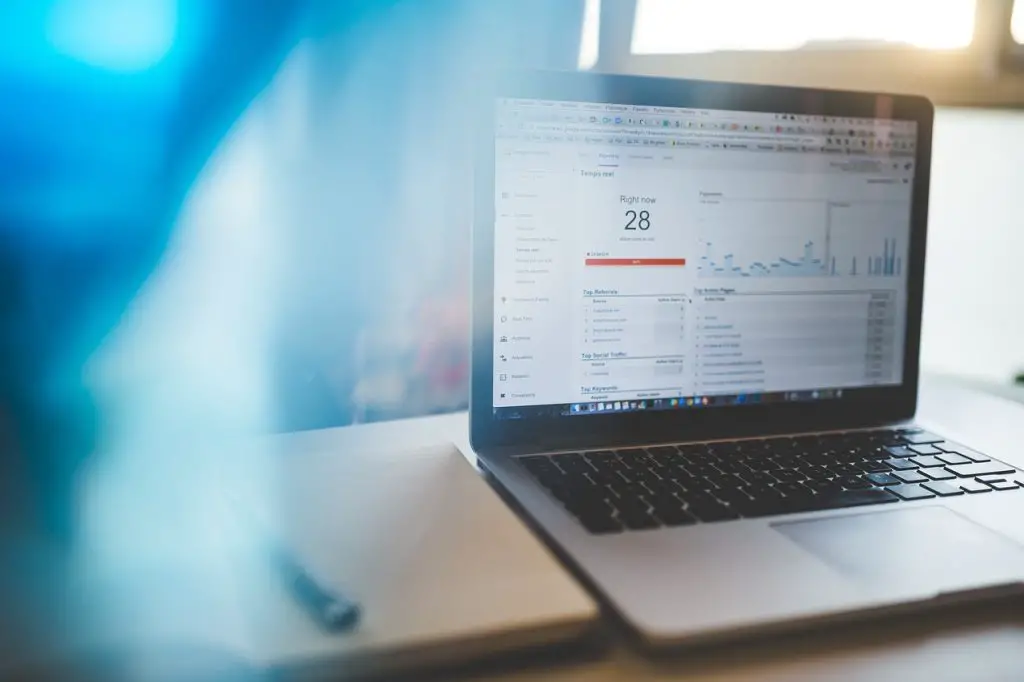 Mediavine is a little harder to get into; you need 50,000 page views per month, but once you're in, you have access to the private Facebook group for their publishers.
Adthrive is for the big bloggers, and it pays very well. You need at least 100,000 monthly page views, and the majority of traffic must come from the U.S.
How do you get your traffic? Do you run paid ads or mainly rely on free sources?
Pinterest is my favorite social media platform, and it is what helped my blog grow the most. My traffic went from about 3,000 pageviews a month to now over 30k page views a month.
I only focus on Pinterest and Google to bring me traffic. I tried Facebook and Instagram, but I didn't see much traffic for the amount of effort that I put into them.
It takes longer to get traffic from Google, but every month I see an increase, so I'll keep working at it.
Related Info: If you want to learn how to build your own websites and blogs take my free video training here!
You mentioned in our chat the other week you have multiple income streams? Would you like to share your others with us?
Yes, I own eight rental properties at this time, and they generate a good bit of monthly income. It takes more money to get started upfront with real estate, but once you get it going, it pays better returns than a lot of investments. 
We don't spend any of the money that we make from our rentals; we invest it all back into the business by making extra payments to pay the mortgage off faster, we have already paid off four of them.
The rental properties have also been a good way for my husband's teenage kids to earn money by helping us with renovations, bookkeeping, and maintenance. There aren't too many places that hire at 15, so being able to make extra money by mowing and painting has been a great opportunity for them.
Wow, that is some portfolio. Amazing, thank you for being on the blog in this Spotlight. As always, I like to finish with a super-hot tip from my guests. So, what would be your number one tip to any newcomers who are thinking of starting up a blog as a side hustle?
I tried to build my blog slowly with the free information that I found online; I would not recommend going that route. It wasn't until I started taking classes and learning from experienced bloggers that I started to succeed with my blog.
I'm not saying that you should start signing up for every course that you can find online.
Nowadays, just about every blogger has some kind of blogging course, and many of them are created by bloggers who don't know what they're doing.
You need to be cautious when choosing courses – look for classes that have been created by successful bloggers, preferably ones with more than one successful blog. I see many bloggers bragging about their income, but most of them make money blogging about blogging, and they don't even have a successful blog.
Once you find a good course, follow through and do the work, don't just keep taking classes and not implement the things that you learn. And when you feel you've gone as far as you can go with courses, you might want to find a blogging coach or mentor to get you to the next level.
Closing Thoughts & Key Points
Firstly, I would like to congratulate Cara on such an amazing journey. What she has applied and the knowledge she now shares is simply awesome.
Secondly I would like to say thank you for sharing this journey and these tips for the readers here.
For me, the key takeaways from this are around the blogging industry. If you are thinking of starting a blog Cara has shown what the potential is.
There are plenty of different Ad networks should you want to generate an income this way. Options available depending on the traffic size of your blog.
You can make multiple streams of income from your blog once the traffic is good enough.
Do not be afraid to take courses should you want to accelerate your growth.
Implement and take action on what you learn!
Brilliant again, thank you Cara.
You can find Cara here on her blog and Pinterest channel.
If you want to start your own blog as a side hustle but maybe are not quite ready to discuss the more technical aspects of it like hosting, securing your domain name, SSL certificates etc then that is fine. Grab a copy of my free book "Side Hustles" and I will go over the basics on blogging for you inside.