In this post I am going to show you how to make money from shopping in TK Maxx. They are a very familiar discount department store with many outlets up and down and across the country.
Over the last few months I have been experimenting with different sourcing locations to use as stock for the Amazon FBA account.
If you are not familiar with Amazon FBA you may want to visit this post first:
That guide will cover everything you need to know in order to get your first box in. (Very newbie friendly)
So, on we go with the post.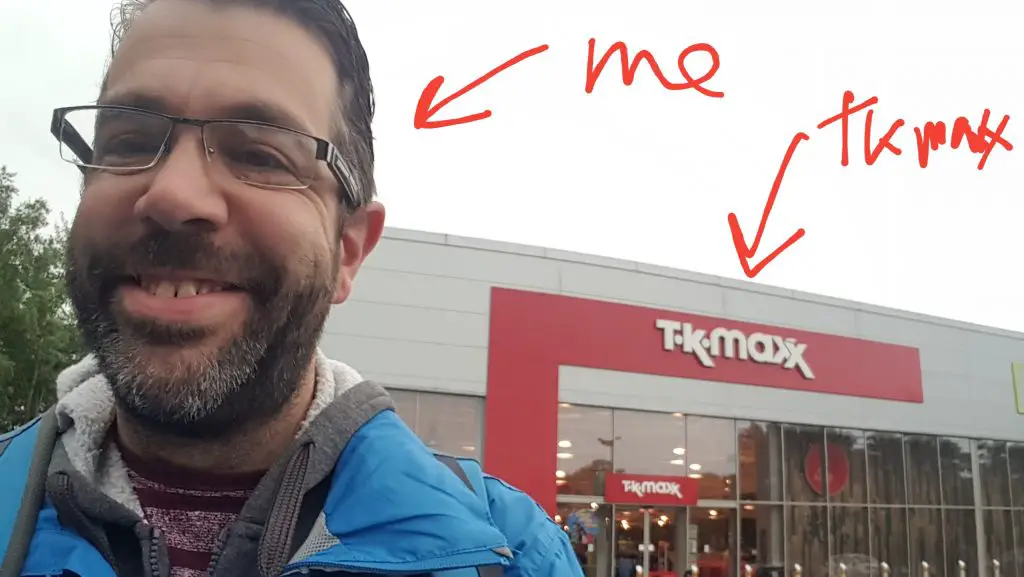 So, How Do You Make Money From Shopping at TK Maxx?
What I am talking about here is retail arbitrage. Nothing new, nothing "dodgy", just good old fashioned buy low sell high.
And if you do this right you have a very high success rate of pulling this off 99.9% of the time.
TK Maxx are known for their cracking savings and offers. If you know where to look.
For this task you will need to be looking in the Health & Beauty section. This section is a gold mine, I have sold everything from Hairdryers, Hair Straighteners, face creams, aromatherapy oils, massage equipment and so on….
(Update: The Beauty category was once a gated category meaning you could not sell in it straight away. I am ungated in it and  I did nothing other than apply for it. There are mixed reports that it may be ungated for new sellers now but please check first before buying stock!)
I do get some funny looks from the cashiers at times!
But this, I have found is where you will get the best discounts.
So, as I have mentioned you are looking to buy products from TK Maxx that you can later sell on Amazon FBA for profit.
To do this you can use the seller app.
This will also tell you if the product is going to sell or not as you can check the rank.
If you are still unsure via the rank then check Keepa or CamelCamelCamel to get more confidence on the amount of units this item is selling per month.
Like I say, if you do this right you really can't lose. The only way is if Amazon decide to get a whole boatload of stock and undercut everyone. In that case, you may have to wait it out a while until they sell out.
Supply and demand as the saying goes.
You are listing items as new so be sure to avoid any items with damaged boxes or markings.
Here are a few items I have sold from this store.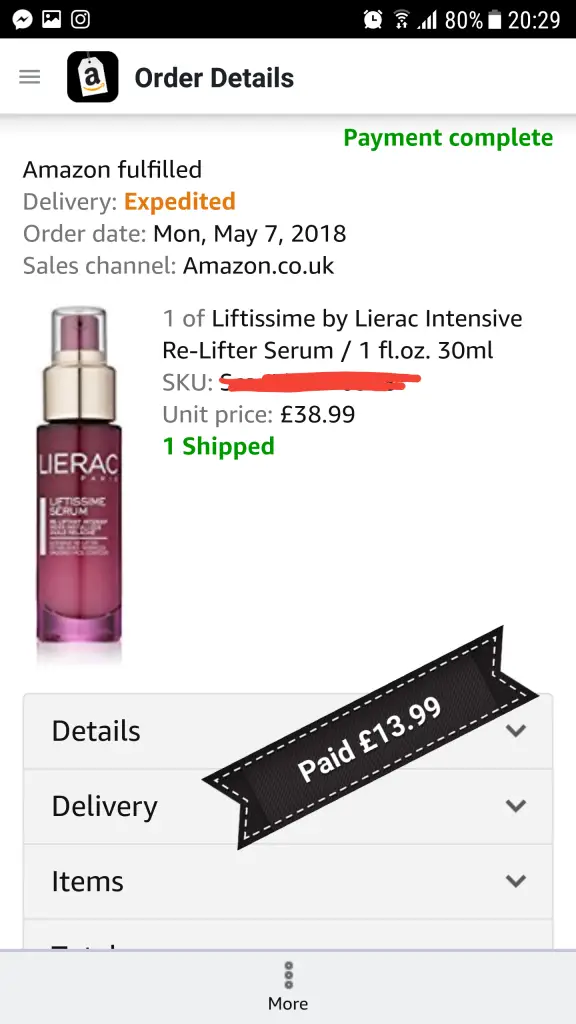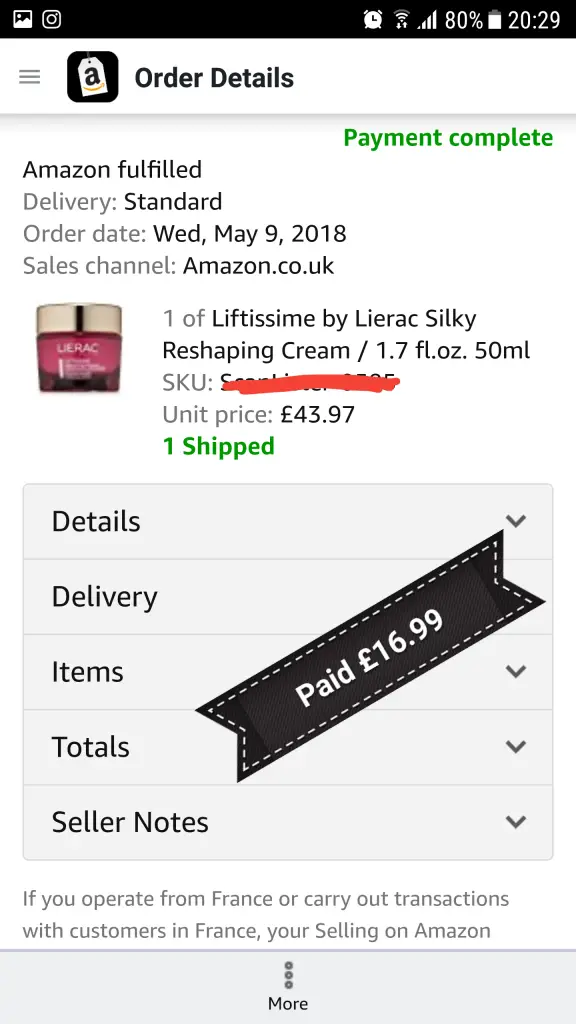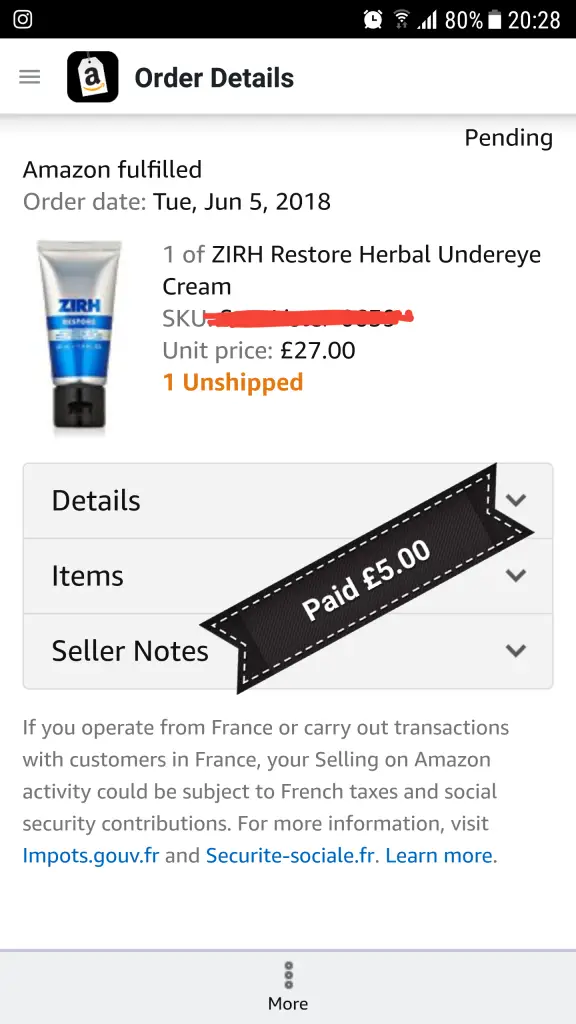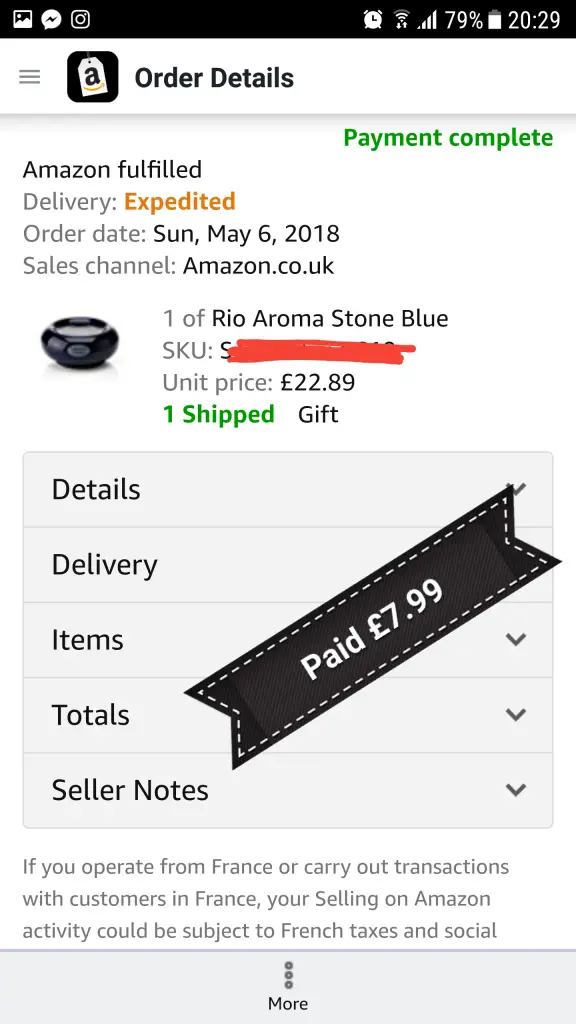 This is not car booting or shopping from charity shops, you will need a bit of a budget for this. So don't blow all your capital in here as you will have to wait a few weeks before you see any return.
But once you get your first payment you can go again. Obviously these are all pre-tax and fees but still a tidy profit for something that can be done in an hour on a weekend.
If you have one local to you then its well worth the trip. The good thing about this is you can build it up quite nicely. You could pop over in your lunch hour, you could be in and out in 30 mins and have made £50 or so from the profits. Do this 4 times a week and you have a nice side hustle going on…..
Health and Beauty is the best area for me but other areas of interest in the store are:
Toys
Gadgets & Electronics
Homeware
Baby
I would also point out that for eBay resellers the clothing sections can also be very profitable!
[click_to_tweet tweet="How To Make Money From Retail Arbitrage!" quote="How To Make Money From Retail Arbitrage!"]
Related posts if you like the sound of reselling or retail arbitrage:
If you liked this post then you will love the email newsletter! Sign up for free and join the side hustle tribe!
Or – if you would like a copy of my free book "Side Hustles" then grab your copy below.