I am delighted to have on the blog today Caroline Valentine who is making a living from selling on various platforms online. Not only does she resell on eBay and Amazon but she also has her own product lines in the form of fused glass.
This hustle really is worth a read. I take a great deal of inspiration from Caroline and am a big fan of her YouTube channel too – more on that later.
For anyone thinking of starting a reselling business or is a craft maker (or both) then I hope this will give you motivation in getting started!
Over to Caroline.
(ME) Thank you for doing this. Let's start with a bit of background about you. Just give a brief overview of who you are and how you got into reselling in the first place?
(Caroline) Hi John, thanks so much for inviting me on to your blog, I've been following you on Instagram for a while now and really enjoy your positivity and your practical, down-to-earth advice and content.

Ok, so who am I?!! Well, I'm a 47-year-old mum and step-mum to a 17-year-old lad and 10-year-old girl. I'm also very hands-on with my niece and nephew who are 8 and 5. I became self-employed in 2007 after I became completely burnt out by my job. My son had started primary school and I wanted to be there to do the school runs and to be around for the school holidays.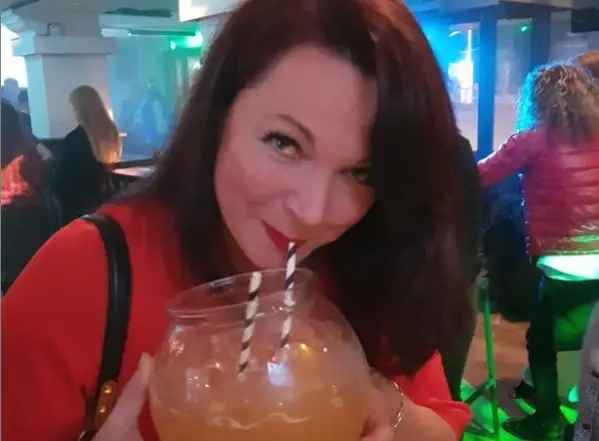 I started to sell my hand-made fused glass at local craft fairs and through my own website and I managed to start growing a little business. In 2011 we moved to Sussex to be closer to my family and soon after, my marriage broke up.
Financially, I was in dire straights as I was having to re-start my glass business in a new place, plus I was now the only breadwinner. Tough times called for tough measures so I also started two part-time jobs as well as my glass business. For a year or so, money was so tight that some nights I'd eat peanut butter on toast for dinner!
When money became too tight, I decided to sell anything that I didn't need and learned about selling books on Amazon and clothes on eBay. I was becoming very disillusioned with my glass business as none of the local craft fairs were very lucrative and my old website was only generating a few sales each month. I started to consider giving up my business and just going to get a 'normal job'.
I thought I'd give it one last shot and paid for a business seller account on eBay, and started listing my fused glass. For a couple of days, nothing happened but then…..a sale! And then a few more sales! I wasn't exactly raking it in, but what I had proved was that I could sell my glass art online rather than just at craft fairs!
Soon afterward a friend suggested I try to sell my glass on Amazon. He convinced me that if I was selling a few hundred pounds worth on eBay each month, I could at least double those sales on Amazon. Around this time I had also started visiting a local auction and was picking up bits and bobs to resell. My glass art gifts were quite seasonal and I knew that I needed to even out the dips in between Mother's Day, teacher's gifts and Christmas.
I was also determined to diversify into different platforms by opening a Shopify website and started to sell my glass on Etsy. My glass income eventually grew to the point that I was able to give up my part-time jobs. But I still knew that I wanted to develop different income streams, so in 2016 I started to visit the auctions every month and started to take more risks with the types of items I was buying for reselling. I also started experimenting with different methods of sourcing by looking at charity shops and retail arbitrage.
I also diversified my product lines by adding handmade jewellery as another string to my bow, and I started looking for different platforms to sell on. I tried a cabinet in a flea market and selling my glass on Amazon in the USA (both were total failures!). I also found a couple of local mums who wanted to help me with my admin, parceling and some of the Glassmaking, so I could release a bit of my time to concentrate on sourcing and marketing.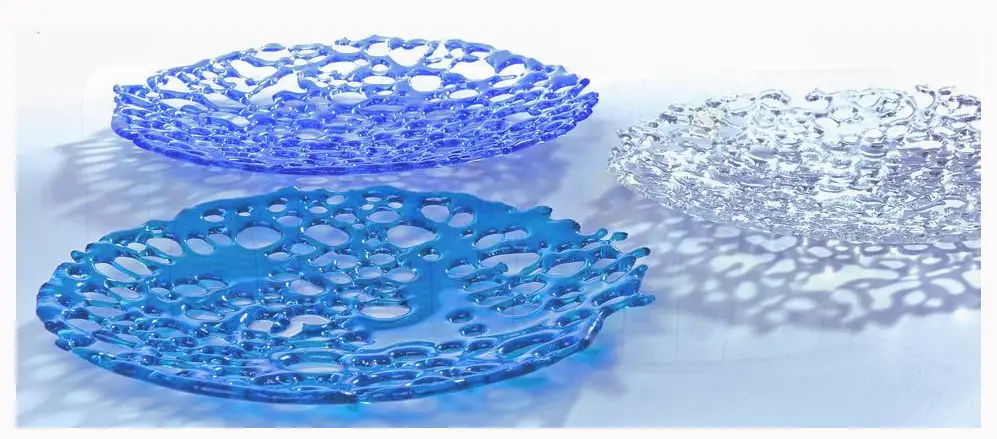 Last year my business ramped up even more as I moved into a much smaller house, and lost my workspace. I had to find some affordable business premises and ensure that my business was able to absorb the additional costs. I started 2018 by switching my merchant fulfilled glass and handmade jewellery to Amazon FBA. Both of these changes put huge pressure on my business as the upfront investment in making the Glass first and getting the inventory up to Amazon, incurred a huge charge. Plus the on-going costs associated with a business unit and bills wasn't a decision to be taken lightly!
I also took a lot of time off work during 2018 as sadly my sister was diagnosed with a rare, aggressive brain tumor in July, and by October, she had passed away. 2019 will no doubt present even more challenges, in terms of growing my business, whilst spending as much time as possible with my family. However, losing my sister at the age of 44 means that I'm now so appreciative that my work enables me the flexibility to spend time doing the things I love and being with the people that I love. 
Despite my recent challenges, I'm starting 2019 with a lot of positivity, as I'm really pleased with the direction my business is moving in. And despite some very steep learning curves, 2018 gave me the most successful Christmas sales so far.
(Me) Thank you for being so open with your introduction, really sorry to hear about your Sister. I am glad that you have found some comfort from your work and being in an environment surrounded by people you love.  
Based on your Instagram feed you seem to sell a lot of clothes. Is this your 'bread and butter' would you say when it comes to your online sales?
(Caroline) When I was a teenager in the 80s, my Saturday job was working in a 'Designer Dress Agency'. It sounds much posher than it actually was, as it was really just a second hand clothes shop next to West Croydon bus station! But it gave me a really good grounding in learning about clothes designers and good quality clothing. So on eBay, yes I'd say that clothing is my bread and butter, but on Amazon at the moment my fused glass art is my bread and butter, although I'm planning to grow my other product lines to diversify.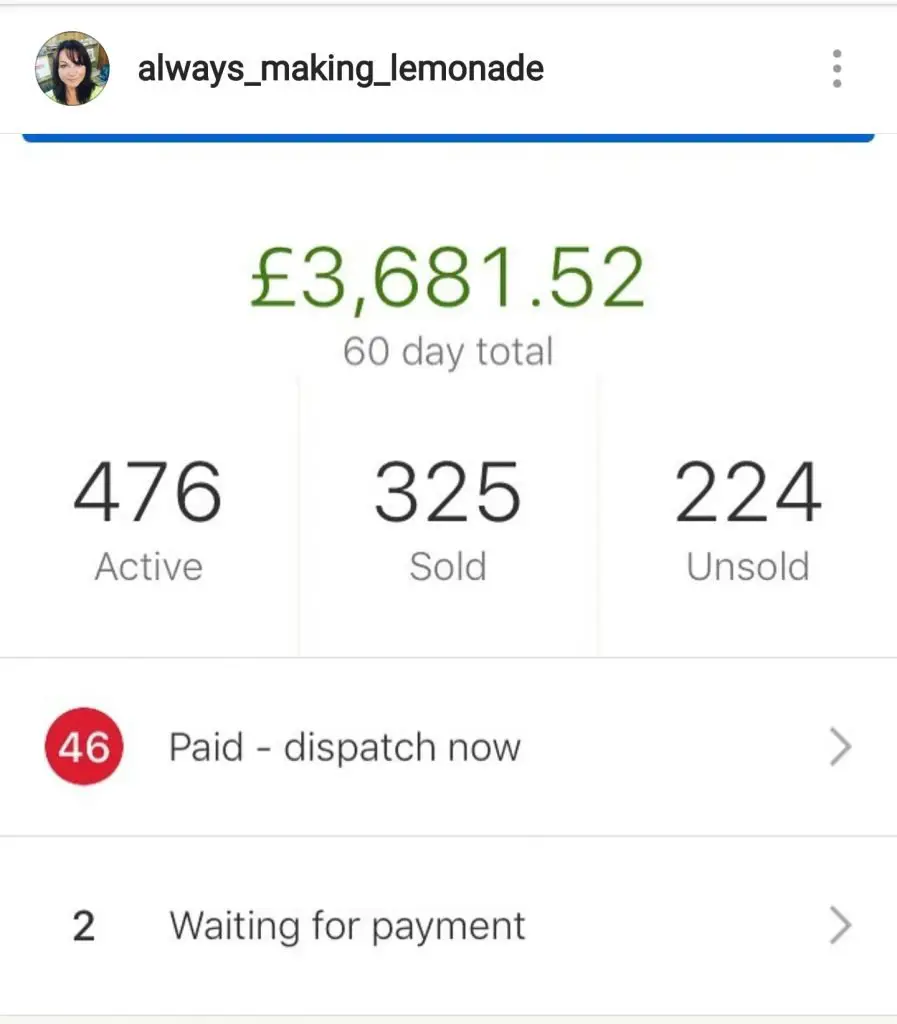 (ME)You have mentioned you sell on Amazon, an area more and more resellers are diving into now. How do you find the platform? What do you sell on there?
My main sales on Amazon are my fused glass but I started off on Amazon years ago selling books, DVDs and my son's old computer games as merchant fulfilled. This year I've started sending books, media, toys and cosmetics into Amazon for FBA. I'm really enjoying releasing my storage space by sending inventory into Amazon and more importantly, not having to deal with any customer service issues. I do still sell the odd item merchant fulfilled, if the ranking is low but there's a high profit margin, but generally I've handed 99% of my stock over to FBA.
FBA can seem very daunting at first but once the upside is that the process is front-loaded, so all the work is done to get the item up to Amazon. The other benefit of course is that if you're sick or on holiday, Amazon keeps selling for you!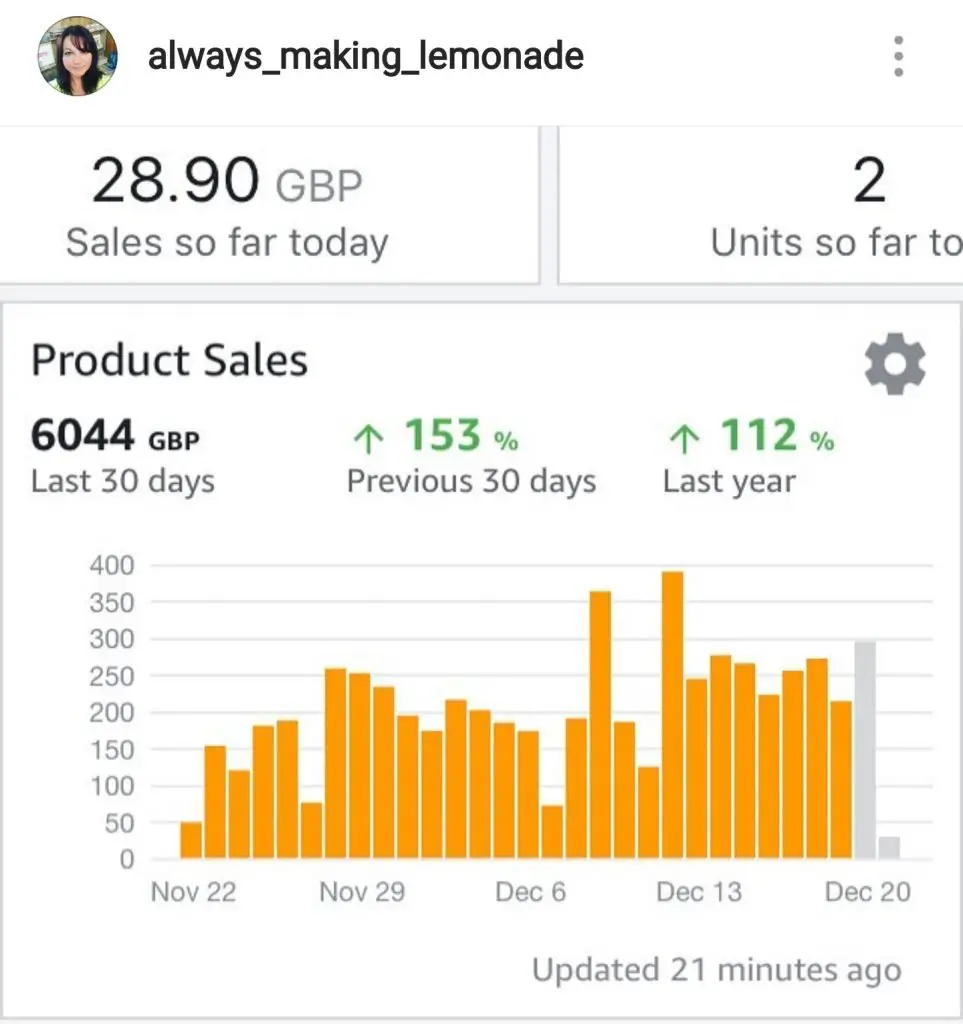 READ: How To Get Started And Send In Your First Box With Amazon FBA
(Me) That sounds great. Can you tell us a bit more about the fused glass craft side of your business?
(Caroline) Yes so I've been a fused glass artist for over 10 years now! I used to sell at craft fairs but then moved into online selling properly about 6 years ago. I started off on EBay and then switched to Amazon, Etsy and I built my own Shopify website. This year I switched my glass from merchant fulfilled to fulfilment by Amazon, and I haven't looked back!
I have two mums who help me in my business, and they work on an ad hoc basis to fit around their children and school hours. One mum helps to make the glass and the other packs my FBA boxes and helps with listings and admin.
Unfortunately, fused glass gifts are quite a niche market and very seasonal. So Mother's Day, July (teacher's gifts) and Christmas I'm crazy busy but the other months can be quite slow. One of the main reasons for starting my reselling business was to try and even out those dips in the year.
(Me) Do you set yourself goals or targets on each platform? Or do you have any long-term goals?
(Caroline) So each year I try to set myself one big goal that I think will give me a more secure long term income and then I also usually set a series of smaller short term goals. I also set a daily turnover goal as I have quite high expenses now that I'm renting a business unit. Last year's big long term goal was switching all my glass, jewellery & books listed as Merchant Fulfilled Amazon to Fulfillment By Amazon.
Last year I had a few difficult months in terms of meeting my turnover goals, mainly due to family stuff and the cost of moving into my unit. So this year I'm not going to set any big goals but I really want to consolidate what I'm already doing on Amazon and just trying to get smarter with my sourcing for EBay. I also really want to carve out some time for side projects that I enjoy, rather than just focussing on the money.
So this year I would really like to start a YouTube channel dedicated to my fused glass craft and look to film some tutorials for people who are interested in learning how to make fused glass. 
(Me) I can honestly say I think a YouTube channel on fused glass and training etc would explode! A great idea.
I admire your work and as a parent myself, I know the struggles between juggling a business and the daily parenting tasks can take their toll. Do you have any tips on time management etc for this?
I think that the time has never been so good for us to juggle parenting whilst running our businesses. It's just so easy to snap photos on your smartphone, run them through an app to brighten them up, run them through another app to create an eye-catching and artistic collage and then upload your listing straight onto Amazon, EBay, Etsy and Shopify!
I always try to keep a good stock of photos on my phone because you never know when you're going to get a spare five minutes to add another listing in between doing the school run/rugby run/ supermarket dash/ parents evening (yes I have been known to list whilst waiting to speak to Sam's teacher's at parents evening!) In particular on a Friday I make sure I have a good photo session so that in quiet moments over the weekend I can sneak in a few listings whilst the kids are watching a film or got friends over.
I'll also always try to shoehorn in a trip to a charity shop whenever I can, so after dropping my son to rugby training I'll always do a mad dash to the charity shops before picking him back up. My step-daughter has now started asking to go around the charity shops herself so she can spend her pocket money. She is usually quite happy to come with me to my craft unit during her school holidays as she loves helping me to pack the glass and knows that she'll be rewarded with extra pocket money and the chance to create her own pieces of glasswork whilst she's there!
The other day I took my niece and nephew to a local animal sanctuary on the understanding that they would come round the sanctuary's charity shop with me afterwards! I think that teaching kids the basics of business and a good work ethic whilst ensuring quality family time, has got to be some of the most important life skills that you can pass on to them.
Related Post: How To Sell Vintage Items On Etsy
(Me) You give a great deal back to the community which I for one appluad. Your YouTube channel is fantastic, full of great hauls and tips for people starting out. What was the motivation behind doing this?
(Caroline) When I first started my You Tube channel a couple of years ago, I wasn't even aware of the U.K. reselling community. At the time I was very interested in selling vintage items and had decided to rent a cabinet in my local flea market. I'd looked on YouTube, hoping to find some guidance or learn from others about flea markets and how to be successful at them. But I couldn't find any information at all about flea markets. So that's when I decided that maybe if I started doing some vlogs about my flea market experience, it might help other people and I might find other people in a similar position who would like to share learning on selling vintage items.
Unfortunately, my flea market experiment was a complete failure and I ended up owing the flea market money!
But doing the YouTube videos led me to discover some of the big American clothing resellers like Rock Star Flipper and Nicole State, and then eventually I found Caroline Mrs M and Fake Rachel's videos. I was so happy when I found them as I'd been reselling clothing from auction hauls and it was fantastic to find the other UK based clothing resellers who were freely sharing their tips and suggestions.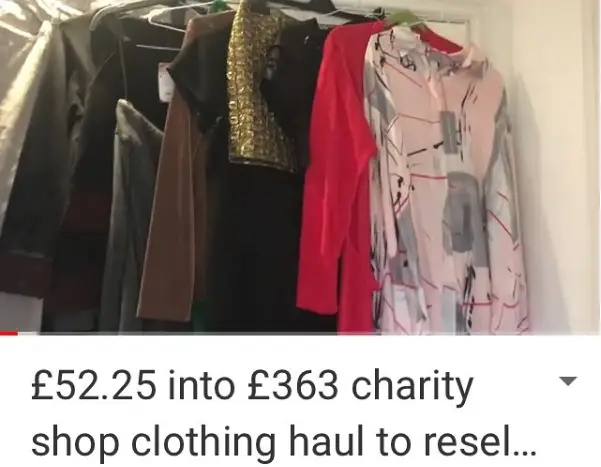 By now I had abandoned my flea market videos but I was so excited by the YouTube community that I decided to carry on making videos which would instead focus on the aspects of my business that were successful, so that had something positive and useful to give back to the community.
(Me) Thank you once again. Finally, I always like to try and grab a super-hot tip for anyone getting started. If any newbie resellers, work from home Mums or Dads are reading what would be your number one tip to give them if they are on the edge of taking the plunge into the reselling game?
I'd probably just get them to ask themselves 'what have you got to lose by starting this business?' The reselling business has to be one of the easiest and cheapest ways of earning money! Anyone can open an eBay account, most people have access to a smartphone and it's not difficult to find a car boot sale, jumble sale or charity shop!
There are thousands of videos on YouTube, pages and pages of tutorials on Instagram, free blogs and podcasts. All the information you need to learn how to source, what to source and how to sell online is freely available. I'm not saying that earning a living from reselling is easy, it's not easy but it's definitely possible.
But if you are motivated to start your own business, then this has to be one of the easiest ways to get started, and once you've started, you just need to get your hands dirty and learn as you go! The most money you can lose is the amount of money you invest in your stock! There's no other business that I can think of, that's this easy to get started with such a relatively low initial investment, and virtually no risk. My only regret with reselling is that I didn't start it earlier! 
Final Thoughts & Wrap Up
Firstly I would like to say a massive THANK YOU to Caroline for sharing her story with us. There are some tremendous takeaways here for people getting into side hustles and thinking of starting an online business.
For me the key points are:
Try to build multiple income streams
Get help if you can and scale accordingly
Take educated risks
If reselling is a business you are thinking of getting into then my advice is to become part of the reselling community on Instagram.
Links and mentions in the post:
Caroline's fused glass store: The Glass Garden
Her YouTube Channel: Always Making Lemonade
Caroline's Instagram Account: Always Making Lemonade (Instagram)
Do you want to join an army of side hustlers and start your own side income stream? Then get on the newsletter and join the movement today!