What if I told you there are many ways to make money online without having a website?
Quite often in the online space to earn some cash either as a side hustle or as a full-time income stream you will need your own website.
What if I told that is not always the case. Would that interest you?
Good, so I will begin.
There is an abundance of ways to do this and throughout this post, I will highlight several.
Or, if you prefer to listen to it then we talked about this very thing on the podcast recently.
You can check out the video version of it here:
In this video, we discuss what I like to call the three levels of earning an income stream online without a website.
Level One:
These are things that ANYONE can do straight away, in fact as soon as you've finished this blog post you can do some of these. You are not going to get rich with any of these but they can help add to the pot at the end of the month if you are prepared to spend some time on them.
This includes things like surveys, the best one by far in the UK is a company called Prolific. You can actually earn a pretty decent hourly rate with these so they are not to be sniffed at.
Another one is a site called Microworkers – this is a site where you can rack up a few dollars here and there doing small tasks like searching for websites, following and retweeting people, and many more.
All very quick and simple tasks. I made a very short video on it here:
Also, at this level are things like cashback sites or sites that pay you for your receipts. Shoppix will pay you for your shopping receipts, it's quite easy to rack up points with this app. I use it. You can cash out to your PayPal or via Amazon gift cards once you have enough.
As for cashback then Top Cashback is the best one out there. Make sure you 100% use these when you have upcoming ultility bill changes or are thinking of switching broadband or insurance providers. You can land a nice cashback settlement when you do.
I have withdrawn close to £400 with this site now.
For a free £5 signup use my link here: https://www.topcashback.co.uk/ref/banx63
Level Two:
This level for ways to make money online without a website does involve the traditional way of trading time for money. This is fine, and there are many ways on this level in which you can make life-changing sums of money. It's all about graft and the will to work here.
The obvious one here is eBay.
There are tons of posts on eBay on the blog including:
eBay is great for so many reasons, the number one reason being you can switch it on and off as you please.
Another good "reselling option" is of course Amazon FBA. I have a complete step by step guide on this as a blog post here if you fancy giving this a go: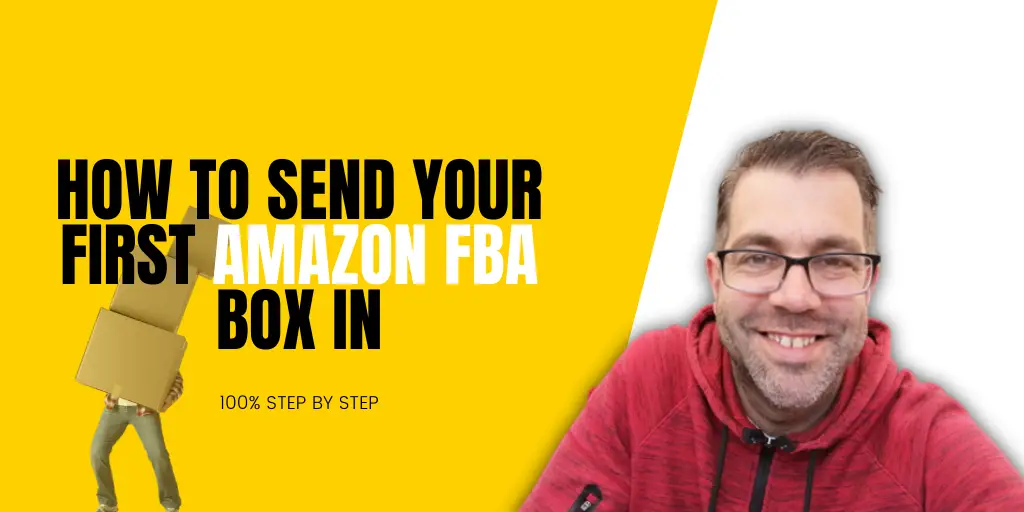 I interviewed Amy here about her journey with Amazon FBA and how she took her business from startup to £7000 per month with it.
Check it out here: How This Amazon Retail Arbitrage Side Hustle Became A Full-Time Income!
The other big area of side hustles in level two is freelance work. This, again like eBay can be switched on and off at your leisure.
Whether it is a few Fiverr gigs or some more expensive Upwork gigs you want to set up, the choice is yours.
If you have a skill in any of these areas you are ready to go looking for freelance work:
Logo Design
Social Media Accounts Manager
Excel, Spreadsheets, Powerpoint creation
Voiceovers
Written Work, Blogs, eBooks, Ghost Writer
eBook Cover Design
For more on this why not download my free book here for some actual blueprints and step-by-step guides.
Another one here is sports betting, matched betting or trading of anykind really.
I have been trading Cryptos and sports for a while now and they also add to the pot each month.
WARNING HERE: As with any kind of investing or trading you can lose money too. The markets go up and down so be careful. Do not take on any kind of sports or market trading of any kind unless you know what you are doing.
However, if you want to take a look at how I trade Crypto then you can check out this video I made on it here:
Level Three:
Now is where things really start to get interesting. These are what we call passive income streams. Ones where you can make something once and sell it over and over again.
Don't get me wrong I still highly value the methods outlined in levels one and two, in fact, I still do many of them on a regular basis.
But, this is where the real magic happens. But, it all takes a lot of work up front. I am no way where I want to be at this stage yet but making progress.
So, what do we mean by passive income streams?
As I said these can be digital products that you create and can sell multiple times. Often, these sales happen without you even knowing it.
They can be in the form of:
eBooks
Courses
Amazon Kindle Books
Print-on-demand merch (Amazon Merch, Redbubble etc)
Affiliate sales
The list could go on but you get the idea. I know some of you may be thinking how do I make affiliate sales if I do not have a website?
Well, you have social media.
Imagine you had a very niche-specific targetted audience on Instagram, you could quite easily use your bio link as an affiliate link and generate an income that way.
Another way of course is to create a YouTube channel. Once you hit the threshold of 1000 subscribers and 4000 hours of watch time you can apply for the partnership program where you can earn money from ad revenue.
But, the great thing about YouTube is you do not need to be on the partnership program to be able to use affiliate links in your video descriptions.
So, this is another great way to get started.
These things take time, but each product you create whether it be a course, a book, a video, or a T-shirt design it can then be sold over and over again for years to come.
Final Thoughts
So, there we go. Plenty of ways to make some money online without having to have a website of your own.
Sometimes having a website can be a pain. Plugins always need updating, themes can often be no longer supported, viruses, hacks etc.
They can be a problem and do need to be maintained.
I hope this post gives you some ideas on other ways you can earn some income streams by using the Internet.
Please let me know in the comments what you are working on!
If you want to join hundreds of other like-minded people like you who are making some extra cash online then why not join the newsletter!