In this post, we are going to get right back to basics. I am going to show you how to make an extra £100 a month, and then every month after if you really wanted to.
To make a £100 extra on the side each month you could obviously just do more work in your day job. A few hours extra each week and that would soon rack up to £100. But we are assuming here that either your job will not allow that, you are in a position where it's not possible, or maybe you just don't want to work any more hours at your job.
All of these are understandable that is why in this post we are going to be talking about ways to earn an extra £100 or more outside of your day job.
Quite often on the blog, we like to talk about passive income streams, digital side hustles, and creating streams of income that will hopefully grow over time and also provide you with an asset going forward.
Things like writing a book, building a website, selling courses, etc. These are all great, but they do require work upfront and often some actual knowledge about the subject.
This post is different. We are literally stripping it right back.
I want to show you ways in which you can earn an extra £100 using easy techniques and methods that require no special skills, just a bit of hustle on your part.
All they require is your time and dedication. If you are prepared to do that then I guarantee you will earn some extra money this month.
I will be showing multiple ways in which you can achieve this goal of £100, so if you see something you already know about then feel free to move on to the next method. Some of these will not be for everyone, some of them you may have heard of – if that is the case then you really should be well on your way to earning some extra cash each and every month should you need it.
If you want some further reading after this then check out my Instagram money-savvy buddy Katy and her guide on how she makes extra money using apps, surveys plus more!
#1 De-clutter on eBay
It sounds obvious, doesn't it? But many homes will have cash literally stored up in cupboards and wardrobes in the forms of old clothes, old jewelry, toys, games, etc – the list goes on.
Go around each room and pick out a few items from each room that you do not need, use, wear, play with, and sell it!
I'd bet in most cases you could pick 20 items just by doing this method. If you are a family with young children you could almost certainly do this.
Go into each room and just pick out a few items, try it.
Look for things like:
Branded clothing (labels, designer gear, good quality)
Trainers and shoes (designer, branded such as Nike, Adidas, etc, retro)
Video Games (even old ones)
DVDs, Blu-Rays
Electronics
CDs
Jewelry
Board Games
Dolls, Barbie dolls, Lol dolls, even the clothing and accessories that go with them
Kitchenware such as Tupperware, vintage, high-quality stuff.
This list is just an example, if you are unsure what to sell and if it will even sell at all then you can always check the completed listings on eBay to give you an idea.
Let's say I have an old pair of black Converse trainers that I want to sell. Here is how I would find out if they are worth anything and how much I could expect to get in return for my pair of trainers. This is using the eBay app for mobile phones.
Click to scroll through.
So now you know how to find out about anything you want to sell and how much you can expect to get for it. Of course, things like condition, size, and also the quality of pictures you take will have a factor in the overall sale price of the item, but it will give you a ballpark figure.
Related post: How This "Indie Chick" Cleared Debt And Started To Build Wealth!
So there is the first stage, in actual fact, you could easily make that £100 just by using the de-clutter method but let's say conservatively that you only make around half the target by doing this for now.
Running Total: £50
#2 Local Facebook Marketplace Groups
Next up is local Facebook groups, here you will be selling things that you would not ordinarily see for sale on eBay.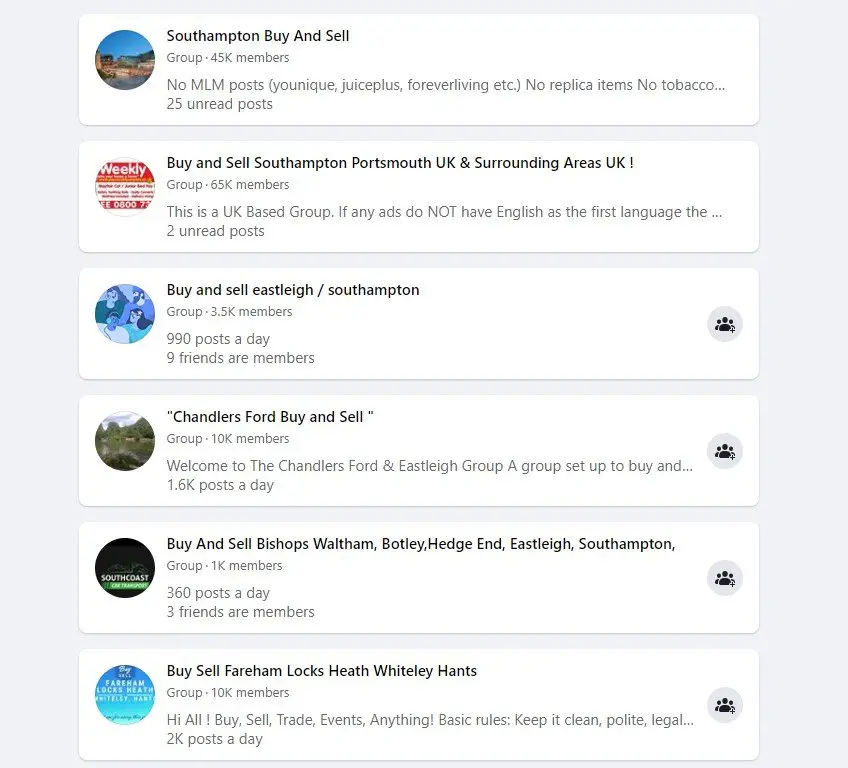 Great things to sell here are often larger furniture for one example. If you have any old tables, kid's beds, sofas, cupboards, drawers, etc then here is an easy place to sell them. You will not have to ship these out to the buyers. They will come and collect it from your house.
Another good seller here is bundles of clothes, especially kid's ones. Bundle up some of your kid's clothes in age groups or sizes. Mention a few high-end stores if they are in there, shops like Next, River Island, etc do really well.
Bundle them up and stick a price you are happy with on them and wait for people to enquire.
Remember, do not go too high on the prices here. You are saving on shipping and there are no fees to pay like eBay so people will be expecting to pick things up cheap.
Even school uniforms will sell here. Especially the logo branded jumpers or blazers the kids have to wear in school. Again, bundle them up and sell as a batch. They will sell.
As a general rule here then Facebook Marketplace groups are great for larger items and bundles. If you stick with this then you will make sales.
Obviously you are not going to able to make these sales each and every month, but keep an eye out for this stuff. You may have family members that are looking to get rid of stuff, maybe even they were going to throw stuff out. Here is where you can step in and happily take it off their hands.
So, lets say rounded up you are able to make £20 here.
Running Total: £70
#3 Fill In Surveys For Cash
Now before we start here, a small opinion from me on Surveys. I dislike them, they are not my idea of good ways to earn money, as I do not like giving away this information and the marketing that comes after, and the time it can take for a return.
Because of this, you won't find this post littered with affiliate links to survey sites. I've used one that I would recommend and that is about it from me. But, do your own research and check out the others if surveys are your thing!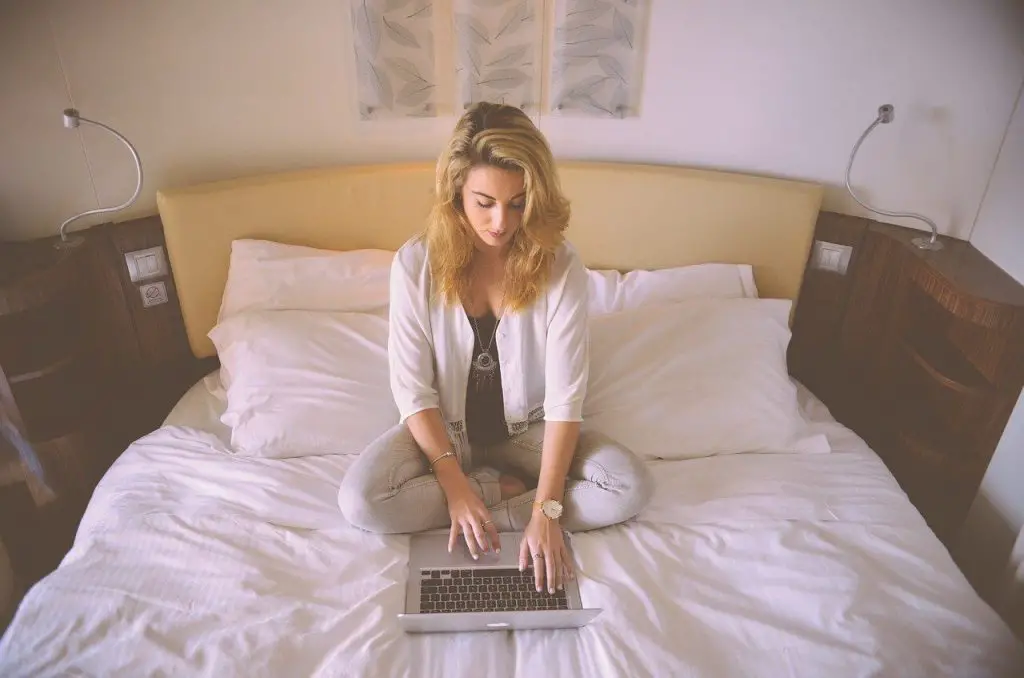 This is not about me, it's about you and how you can make some extra cash so let's move on! If you do not mind sitting at your computer or phone providing companies with your opinions on certain subjects then that's great!
Surveys can allow you to make some extra money each month.
Here are a few that come with recommendations from people in this industry.
Survey Junkie (US, Canada and Australian residents only)
Swagbucks (300 SB Bonus for you using my link here!)
These are just a few, there are tons more. The ONLY one I have used is Prolific Academic and I can confirm it's legit and the methods for earning through that site work. I have done it.
Read my full review of it here: How Much Does Prolific Pay? A Personal Review & Case Study
As I mention, it's not for me due to time constraints but it may well be for you. Entirely up to you.
Surveys may not be the most time-effective way to earn money in my view but they do work and they do payout. So, give some of these a go if this is your thing.
Let's call it a conservative £20 per month with these.
Running Total: £90
#4 Get Paid To Do Micro Tasks
Now, these again may not be to everyone's taste but did you know you can get paid to simply follow someone on Twitter, visit a website from Google or watch a YouTube video?
Yes, it's true. You can get paid for doing micro-tasks like these and much more over on.
Here is a video of me explaining the whole thing and showing you around the site:
Another little "microtask" site is actually a browser extension you can add and they will pay you to use their links from Google searches.
Hear me out, the site is called Qmee and it reveals sponsored links as a result of your Google searches now and again. If it does and you decide to click on that link instead of the Google results you will get paid.
It is as simple as that.
Here is an example of me searching for "second hand used cars"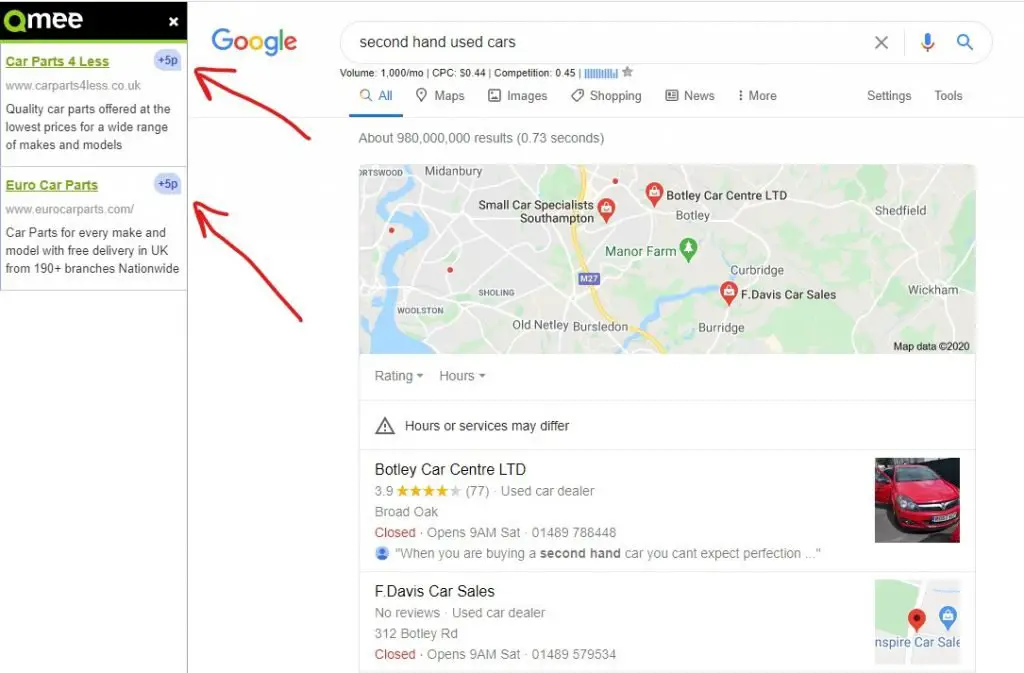 As you see here if I choose to click on the options on the left-hand side I will earn 5p! Whoop Whoop – but its a free add on and if you are genuinely searching for this then you may as well add it on to your browser. It's free.
Just build up your pot and withdraw to your PayPal when you have a decent amount in there.
You will not get many, and obviously, it depends how often you search for stuff but it's a free extension to your browser, and it's worth it for the free money now and again.
Let's say with a good month you can make £10 from these two little mini-sites if you put the work in.
We've made it!
Running Total: £100
That's How You Do It!
So, there you go! There are a few methods there to make £100 a month. Now, I know eBay and Facebook marketplace sales may not come each and every month and that is why I have written a book for anyone looking to get started with starting their own side hustle.
You can grab a paperback copy on Amazon here or if you would rather have a free ebook version then download below!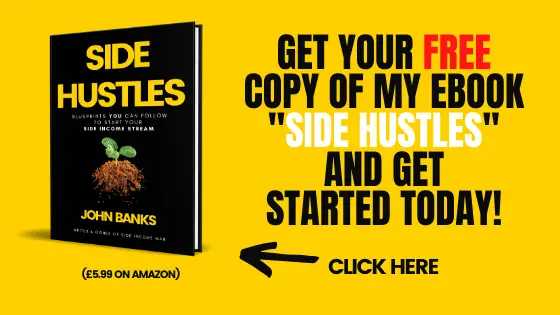 If you want further reading on some other hustles that are capable of earning you £1000's per month once you learn the skills involved then check out these:
If you want to join the other side hustlers who get the best stuff via email then jump on the newsletter here too!