Welcome to this Spotlight interview where we will be going over writing fiction as a side hustle. Jo was kind enough to speak on the blog about her story into fiction writing on Amazon's Kindle program.
The beauty with this is anyone can give this a go, and if you don't want to use your own name then you are more than welcome to use a pen name. So, you really have nothing to lose.
This is a superb side hustle as once your books are uploaded to the Amazon marketplace you really can start to generate a true passive income. The best income streams!
Update 21/3/21 – The Interview on the Freedom Hustles Podcast with Jo
If writing fiction as a side hustle sounds like something that could interest you then you'll want to read this!
Over to Jo.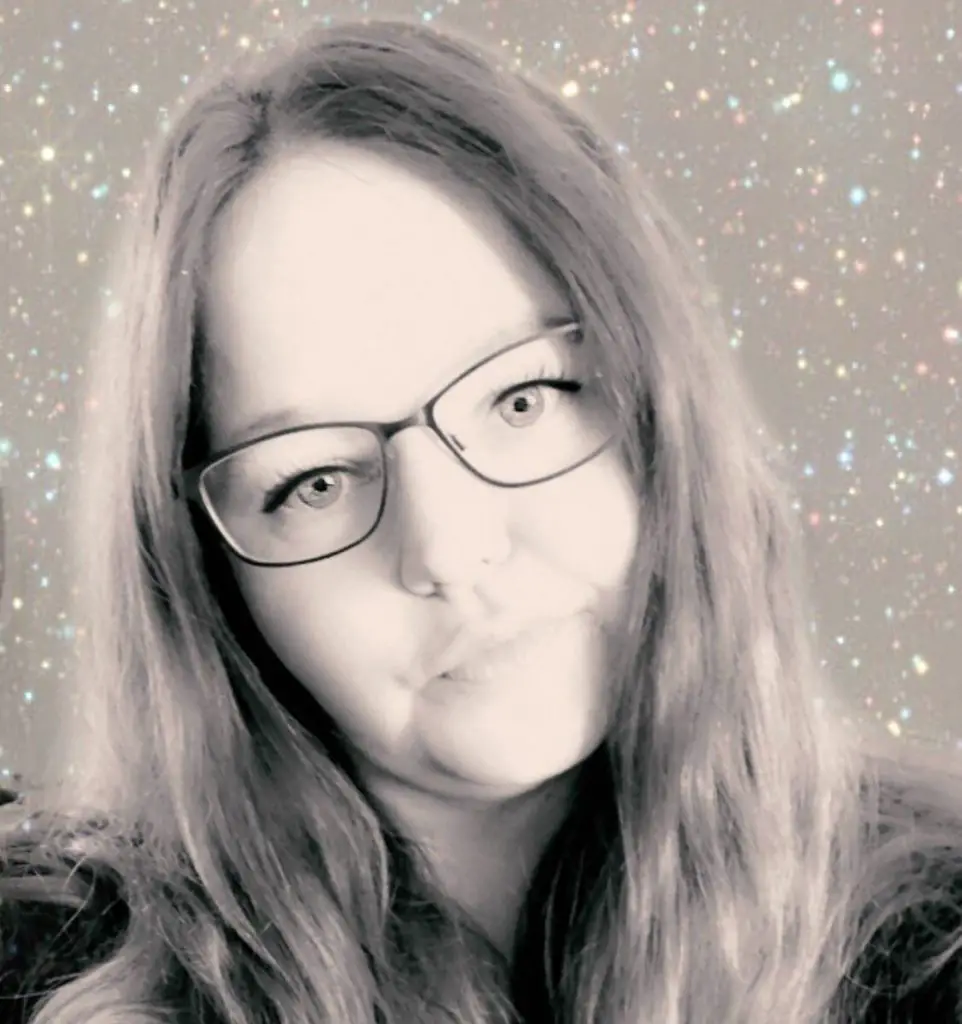 [ME] – So, to give the readers a little heads up – can you tell us a little bit about your background? What do you do? And what side hustles you are currently working on?
Hi, I'm Jo and I live on the sunny south coast of England with my husband. I work in social housing for local government and it's a really stressful job! My friends think I'm slightly crazy that I come home and start work on my hustles, but it's my hobby. It just that my hobbies happen to make me money, unlike most peoples.
I have various side hustles such as an eBay shop, Kindle book publishing, print on demand designing, and also survey sites. I'm currently teaching myself WordPress with a view to building money making blogs – my first one is coming along nicely! Lately, I also have been thinking about designing websites for other people and also selling blog content. I don't really know what the future is for my eBay shop, but lately, I've been wanting to move away from having physical products.
The Amazon Kindle stuff sounds really interesting. Can you give us a bit more detail on that? Have you always been interested in writing?
I absolutely love my eBay business, but in truth, it's more of a love/hate relationship. My issue has always been a lack of storage space and it's just one I can't solve very easily. However, my problem with lack of space sent me looking for side hustles I could achieve with very little space – Ideally just me and my laptop!
Related Read: The Mum Who Fuses Glass, Runs An eBay Store and Successful FBA Business
My search brought me to kindle publishing and I instantly knew it was something I could achieve. Amazon has opened up the world of publishing so that anyone can be a published author which is both amazing but also means that there is a fairly low barrier to entry. I knew that I'd have to 'publish to market' which means I'd need to publish the types of books where there are the most readers. And let me tell you, what I found was that the romance genre in the USA is huge! 
I've always had an interest in writing – but I had never really tried fiction. Worse still aside from enjoying the odd rom-com film, I have zero interest in actually reading romance books! But I'm never one to shy away from a challenge and so I gave it a go!
How do you price your books? Do you give them away free in the hope that your readers will want to come back for more installments of a series, or do you charge a flat fee for them? 
Well, I'm a big fan of testing….I have tested being cheaper, more expensive, and eventually found my sweet spot. I have priced my books at a price point where other writers told me I shouldn't, but honestly, you have to do what works for you. It does work for me and I'm one of the only people in my genre who price what I do. 
I don't give away free books at all. Some authors I know do, but for me, it never really works. I have tried it but saw no real sell through to my other books and so it was just an extra admin task that I don't need! 
I heard many authors say that the way to sell books is actually to publish more books! It's true, but for me, the very best way to sell more is to publish books in series. I have one series and it has sold the most books out of all my books. It's like a tv series, if you watch episode one then you probably need to watch the rest to find out what happens! Romance readers in particular love a series!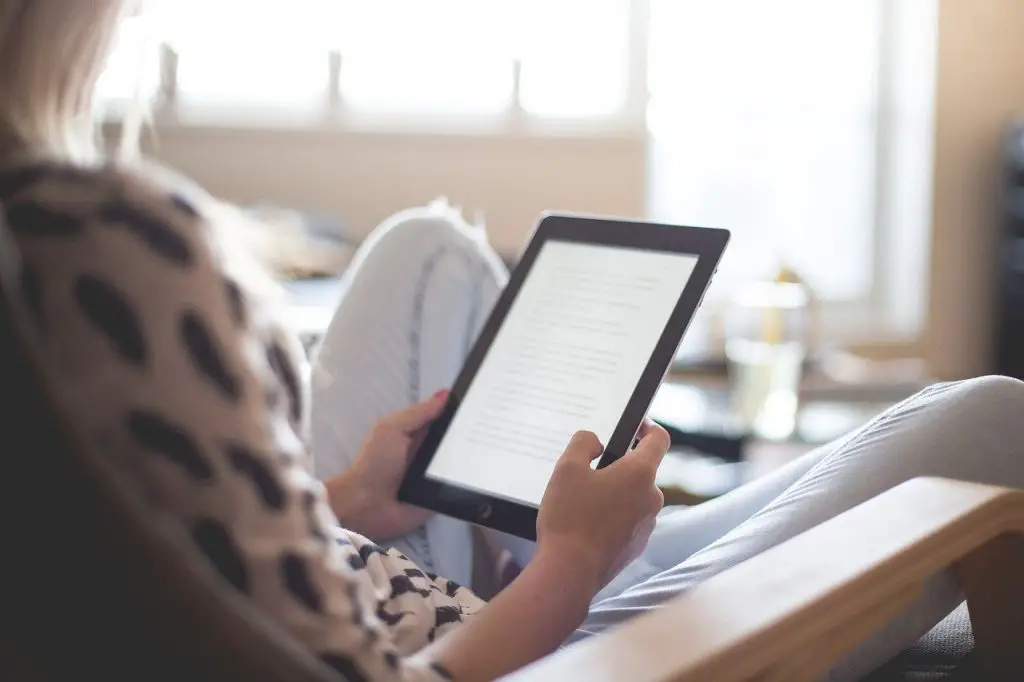 Do you list any on KDP so people can buy actual printed copies?
No, I don't sell anything on KDP. My books are solely digital and all are available on Kindle Unlimited exclusively on Amazon. For anyone who doesn't know what that is, it's like the Netflix of books. It's a flat fee subscription on Amazon and readers can borrow books that are enrolled on Kindle Unlimited for no extra cost. They can also borrow as many books per month as they can possibly read.
As I write primarily in the romance genre, publishing on Kindle Unlimited works best. Romance readers are voracious – they get through huge numbers of books! Because of this many people who enjoy reading this genre subscribe to KU. So it makes total sense to concentrate my publishing on Kindle Unlimited. 
As an author I get paid for every page read, the amount changes each month and is set by Amazon. Of course, some people still like to buy a book outright, and I get a percentage of that profit too.
So, you don't need to use your real name? You simply use a pen name, I suppose this is really good if you wanted to write fiction in different genres? What genres do you write in?
As mentioned, I write in romance and my books are 'steamy' romance – think '50 shades of Gray' type of thing. Many authors in this genre use pen names to save their blushes! 
Also given the fact that I have a day job, a pen name keeps my identities separate and private – not that anyone other than my husband knows I self publish, and even if they did I wouldn't divulge my pen name! The added benefit is also that you can publish different genres – I know quite a few self-published authors who do just that. Readers can be very finicky. They like what they like, and if you start publishing something outside of what they normally like to see, it ruins the author's brand you build up. 
Even within romance there are many niches, so if you primarily write clean romance you can't suddenly start writing the steamy stuff – that will get you a lot of angry readers and very low ratings!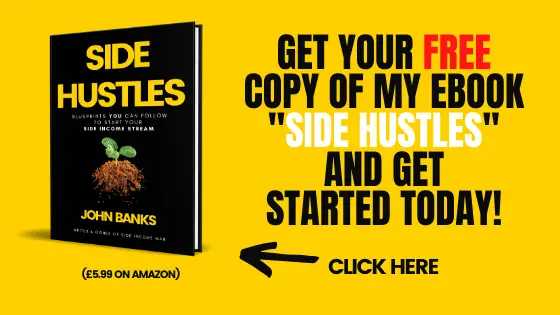 How do you find the whole process of uploading it to sell on Amazon? Is it tricky?
No! It's so easy and not at all tricky. Honestly, if you can follow a set of instructions it's simple. It's just best to have a nicely formatted document and make sure you've checked it for spelling errors etc. When you upload the document, Amazon does do a spell check and will flag obvious errors. 
It's completely free to self publish, but it's worth spending a little bit to help the process if you are not sure. With my very first book, I asked someone on Fiverr to edit and format, but it's honestly not difficult and there are lots of tutorials on YouTube.
Related read: How This Blogger Earns Over £3000 Per Month – And She Done It In 12 Months
Do you outsource any of your work? Like, your covers or proofreading, etc? If not, then how do you make your covers, etc?
I have done in the early days, but as I became more proficient at things I did so less. 
I have always been interested in graphic design and so I really enjoyed designing covers myself. A cover is so important in fiction books though and so if you are not confident then I highly suggest outsourcing this part. A great cover can make or break your book – people do judge books by their covers! I have changed a few of my early covers, and my sales of those books picked up straight away just to prove the point.
I used to outsource the plotting of stories too, I was trying to make my workflow as quick and simple around my full-time job and the one thing that would slow me down was having to think of storylines and plots. I connected with a seller on Fiverr and she understood what I needed and I worked with her a few times. 
In the very early days, I also had a couple of books ghostwritten, but I decided to write a few myself to keep the costs down. It blows my mind that my self-written books have made more than someone who was clearly a professional writer! However, let me tell you that writing steamy romance doesn't come naturally to me!
This is a great insight for people looking to start a Kindle hustle. What are your plans with this side venture? Do you want to scale it up?
Well, it's one of those side hustles that I pick up and put down frequently!  It's now been over two years since I published that first book, and I have had the best few months of passive income recently. My books have been racing up the charts again in the USA – one of them has charted the highest it's ever charted since it's debut first month. I haven't touched any of my books at all and spent nothing on them. Still, my regular passive income from only 8 books published is about £100 per month. When I first started and made it more of my main business I was making about £450-£500 per month as I was actively marketing which I no longer do. 
I actually have a couple of half-written fiction books that I'm going to finish and publish, but I've decided to dive back in with some non-fiction books in a passion niche of mine. I definitely want to scale up this side hustle. Whilst it is a bit of work upfront, I love making money in my sleep and the best thing is that I'm just going to keep making that money for years to come!
Closing Thoughts & Key Takeaways
Firstly, I would like to say a massive thanks to Jo for giving us this hugely valuable insight into publishing on Amazon. I really admire her hustle and attitude towards her "hobby" as she puts it. Taking action, learning, and overcoming obstacles are all part of the process when we take on any new challenge.
There are several key takeaways from this if writing fiction as a side hustle is of interest to you.
Use a pen name: If you are going to write in several niches then using pen names is a great way to keep your profiles separate.
Outsource: As Jo says, outsource the parts you are uncomfortable with. She used to outsource her covers and plot lines in the early days. Talking from my own experiences on Kindle, I have outsourced the formatting before for my own book.
Test your pricing: It's important to test your pricing. This applies when selling anything really, you'll find a sweet spot. The cheapest option isn't always the best.
Publish in a series: Publish in a series to keep people wanting more, just like TV soaps – they always leave you hanging for more. You can also do this with your fiction novels.
Thank you again to Jo and I would like to wish her all the best on her side hustles adventures! Especially with the book publishing!
Make sure you head over to follow Jo on her Instagram account here.
Do you want to start a side hustle? Then join the tribe with 400+ other people just like you adding extra income streams in many different ways!
Update: 10/10/20 – Recently on the Podcast we discussed Kindle Publishing in some more depth and added a few more points of interest.
You can check it out on YouTube if you are not subscribed to the other Podcast services.