We have never been so blessed with ways to make money online in today's information age. The internet has opened up so many opportunities now and now more than ever before people are starting up online businesses all over the world.
We are no longer limited to where we can work. Running a business or side hustle online literally just requires a computer and an internet connection.
In this post, I will show you thirty-three, yes thirty-three ways in which you can earn money online.
Some of these ways will include some further reading and links to other posts and material. Some of these will simply be a quick way to just earn a little here and there while other methods can replace your full-time income. Be sure to check out them all!
This post may contain affiliate links which means I may make a small commission should you go on to buy anything in this post. This will be at no extra cost to you.
So, let's dive into the many wonderful ways to make money online.
1. Testing websites and apps
Test websites using services like Userpeek or TrymyUI. These sites will pay you up to $15 for each "test review" that you complete. You will have to usually complete an initial 20-minute test before you can start to qualify for the paid tests. What you have to do is they will give you a series of tasks to complete on a certain website and your job is to try and do it whilst recording your screen and giving feedback.
Once you have provided your video review you get paid. A few of these each week can add up quite nicely towards a little side income stream.
2. Sell gigs on Fiverr
Fiverr is a marketplace that allows sellers to set up and sell services such as marketing services, graphics services, editing, writing, voiceovers plus tons more. You don't just have to offer digital services either. Many people now do things like personal birthday greetings, singing funny songs, and tarot card readings among many other services.
You can set up your initial offer at $5 (hence the name of the site) but you don't have to stop there. You are free to offer up to $100's per gig for your higher, more value-adding gigs.
Fiverr has transformed many people's lives, not only as a side hustle but also by giving people full-time incomes.
3. Matched Betting
We've spoken about matched betting before on the blog. While I do not think this is a side hustle that has huge longevity it is something that you can make a tidy one-off lump sum with.
The simple idea behind it is you are exploiting the free and welcome offers that bookmakers give new customers. There are often offers that do come up each month for returning customers. But as a rule, you will be using the new sign-up offers that are available and effectively turning them into real cash but backing and laying on the exchange.
Related post: This guide by MoneySavvyMum on matched betting covers everything you need to know if you are interested in this.
4. Sports Trading
Similar to matched betting, sports trading will involve backing and laying bets. Sports betting as a side hustle is quite often a natural progression from matched betting. The difference is the offers and opportunities do not dry up.
There are hundreds if not thousands of opportunities to trade each and every day on the sports markets.
I recently spoke with full-time trader Ricky who shared a ton of his experience in the sports trading world with us.
Check out this interview with Ricky, the owner of TradeNinja if you think trading sports as a side hustle is for you.
5. Designing T-Shirts
Print on demand now offers us plenty of opportunities to sell our designs online. The best part with print on demand is you do not hold any stock yourself. Your job is to come up with designs and then list them on your chosen website and then let them take care of the rest.
There are a whole ton of websites now where you can list your t-shirt designs but by far the largest is Amazon Merch.
The great thing with this site is it gets so much traffic that if you are lucky and do your homework on what sells you can make sales organically.
I wrote a full detailed guide on selling print-on-demand t-shirts here.
6. Designing Mugs
Mug life is real too and a massive business waiting for you to tap into. Much like print-on-demand t-shirts, the mug setup is the same. You hold no stock as the company will "fulfill" the order for you when you make a sale.
RedBubble is a great website to get started with your mug designs. You can make a shop front with it and share this URL across your themed social media platforms.
There are plenty of other ways too such as Shopify with print-on-demand addons etc.
You can let your designs just run and hope for some organic sales or if you are feeling more adventurous you could run ads to your mugs and get sales that way!
The great thing with mugs is the designs do not have to be too clever or fancy in order for them to sell. Hit the right nerve with a saying or phrase and you can make thousands of dollars just from one design.
For any print-on-demand side hustle, you will need a simple-to-use graphics suite. Look no further than Canva which you can grab a free account with here!
7. Internet Research & Surveys
There are companies out there that will pay you for your research. Some come in the form of surveys while others require some heavy detailed research. You can get paid small amounts for some quick 15 minutes surveys, these will pay small like around $2 or something. However, you can get on some rather large paying ones which can pay up to $50 per hour.
Land a few of these each month and that is not a bad little earner.
So, if you like doing research and providing some feedback on what you find then you should check out this simple side hustle.
Check out this post on the Prolific survey site that I wrote. You can earn as much or a little as you like with these as there are no minimum requirements.
Also – check out this post from Pete over on HouseholdMoneySaving all about how he makes money from focus groups and interviews.
8. Transcription
Transcription gigs are big business over on sites like Fiverr, People Per Hour or Upwork etc. This is where you basically transcribe a video or audio file into text.
Simple if you are handy with typing. You can set up your offer and start making money straight away with this.
My advice when starting out is to offer up a low-value offer to begin with. Then once you have a few reviews and some more experience you should up your price.
Have a look at what other people are selling for and price yours fairly.
The great thing with this is if you get good at it then you will always be in demand, video is huge right now and bloggers and video production artists are always looking for transcription work.
If you want some further reading on this check out this awesome post by the Savvy Sloth: Online Transcription Jobs For Beginners
9. Paid to watch videos
Can you get paid to watch videos I hear you say? Well, yes you can. There are several websites that will actually pay you to literally sit around and watch videos on your device.
Now, you are not going to get rich with this. In fact, you should just treat this as earning some pocket money. But still, it works and you can get paid.
Here is a list of sites that will pay you to watch videos:
10. Get paid to search
Search is the same and search engines are always looking for analysts to report their findings back on certain tasks and search queries.
This type of work will not be for everyone, but if you like analyzing data and reporting then it could be for you.
Sites like AskWonder and Qmee can help here if you want to earn a few bucks surfing the web!
11. Become a Virtual Assistant
Virtual assistants are now making more than ever before. The great thing with this is you can pretty much set your own hours. If you want to do this just a few hours per week then that is no problem, there will almost certainly be a client for you.
Virtual assistants usually take on work such as answering emails, posting on social media, or updating websites.
It's quite often tasked as the more "mundane" tasks that companies or marketers do not want to do themselves.
I think this is an unfair label and virtual assistants now should be considered very skilled and an important part of the wheel for any online business.
I have hired several before to take on various work for me and I have always been happy with the results.
Check out sites like Upwork & PeoplePerHour and enter your bio and get started.
12. Sell notebooks via Amazon KDP
Did you know you can sell virtually blank notebooks on Amazon? Well, you can. Your job is to basically come up with a front cover design. Amazon has its very own print-on-demand book program. Meaning you create the book and they will only print a copy once a copy sells, they will then send it to the customer and give you a commission.
Notebooks are a huge seller now on Amazon. Now, I should point out that if you literally just do a lined notebook with a fancy cover you are unlikely to sell millions of copies but if you are a little creative and make a nice journal with prompts etc you are more likely to sell some.
It is more "low content" rather than "no content" books that sell well on this platform.
But, if you want to have a go and designing front covers to notebooks and journals sounds like your thing then head over to my step-by-step guide here and create your first book to sell today!
Step by Step: Make Money From Amazon KDP Notebooks
13. Freelance Writing
There has been a lot written and talked about freelance writing here on the blog. It's a very nice, comfortable way of making money online.
Freelance writing can come in the form of writing eBooks, blog posts, emails, sales letters plus much more.
Here are several posts where you can get more detail on this:
I also covered this with my good friend Andi who is a freelance writer himself during this podcast episode:
14. Write an ebook
Writing an eBook can also add a nice revenue stream to your bottom line. You can write one and list it on Amazon KDP as a kindle book or you could sell it on your own website. In order for you to be able to sell it on your own website though you will need a payment button to receive payments.
You could do this with a PayPal button or you could use Stripe to collect your payments.
The other option is to list your eBooks on a website such as Gumroad. They will take care of all the payment processing and delivery of the eBook for you. You'll pay a small transaction fee but it's often seen as an easier way to sell your own digital products with less hassle.
15. Blogging
Writing a blog can also be a very lucrative way to earn some money online. However, it should be noted that this is NOT a quick win. To get a successful blog up and running you will need to get an understanding of SEO, WordPress, plugins, site speed plus more.
The writing part can often be seen as the easier bit, I'm not downplaying that part as you do need to understand how to write to an audience but often the technical parts to it are what put people off.
You can make money from blogging by serving ads on your websites, doing sponsored posts, affiliate marketing plus a whole load more.
I recently shared a video on my YouTube channel in which I show how some of my blog posts make me around $200 per month on autopilot by using affiliate links.
Further info on blogging:
16. Design and sell printables
Printables can be a great way to earn some extra cash online. Lots of people are after printables such as money-saving charts, workout plans, deck plans, woodworking plans, colouring pages, and pretty much anything and everything else.
During Covid, there were many companies that sold "Covid Safety" packs. These were printables, they were simply a series of templates for companies to use in their buildings. Such as Covid safety check paperwork, social distancing templates, hand washing techniques, etc. All sold as a printable.
You can create these using software such as Canva and sell your printables in an online store which you can set up on Etsy.
17. Ecommerce Store
How about running your own eCommerce store? You can set up a website and sell your own physical goods or digital products. There are many web storefronts that are out of the box ready to go such as Etsy or Shopify.
You could sell your own products that you create, such as handmade crafts, etc or you could simply do a bit of arbitrage and source stuff for cheap on the likes of Alibaba and sell them at a premium on your own website.
Running ads on platforms like Facebook and Pinterest for example can boost your sales dramatically.
18. Online tutoring
Online tutoring has grown huge over the last few years, even more so because of the pandemic. Parents and students alike are looking for tutors in various subjects to teach them online.
Check out MyTutor which allows tutors to set their own rate and decide how many students they let into each class.
You will need to be confident in speaking in front of crowds. Also, have some knowledge of Zoom or other video calling technology.
You will also need to be proficient in creating your course material such as Powerpoint slides etc.
19. Amazon FBA
Amazon FBA is a lot like eBay in the sense that you are sourcing products for cheap from one marketplace and then selling them for profit on another.
The beauty of Amazon FBA though is that they take care of all the shipping and handling of the products.
FBA means "Fulfilled by Amazon" so essentially your job is literally to just source items that you know you can make a profit on. Then send them to the Amazon warehouse – that's it really, they take care of the rest once your products sell.
If this interests you then I wrote a full guide on Amazon FBA here.
20. Proofreading
Proofreading online has shot up in recent years too due to many people moving their businesses online and therefore creating more and more content.
If you don't mind reading and have a good eye for detail then proofreading could be a nice side hustle for you.
Set yourself up a gig on Fiverr, Upwork, or PeoplePerHour, and see how you get on.
If you are struggling with how much to charge just check out already existing gigs and then maybe reduce your offer by 10% until you start getting a name for yourself and some good reviews.
Once you have a few good reviews and regular clients you can up your price a little. You will find with work like this that customers may like to use you over and over again if you do a good job and get to know their work and style of writing.
21. Sell your photos
A tricky one but did you know that you can sell your photos online? Now, we are not talking about the selfie you took with Grandma after a rather boozy Christmas dinner. These photos have to be high quality and there needs to be a demand for them.
There are many websites that will happily pay you for the right photo content.
Sites such as:
web.500px.com
smugmug.com/plans
submit.shutterstock.com
gettyimages.co.uk/workwithus
Good luck and happy snapping!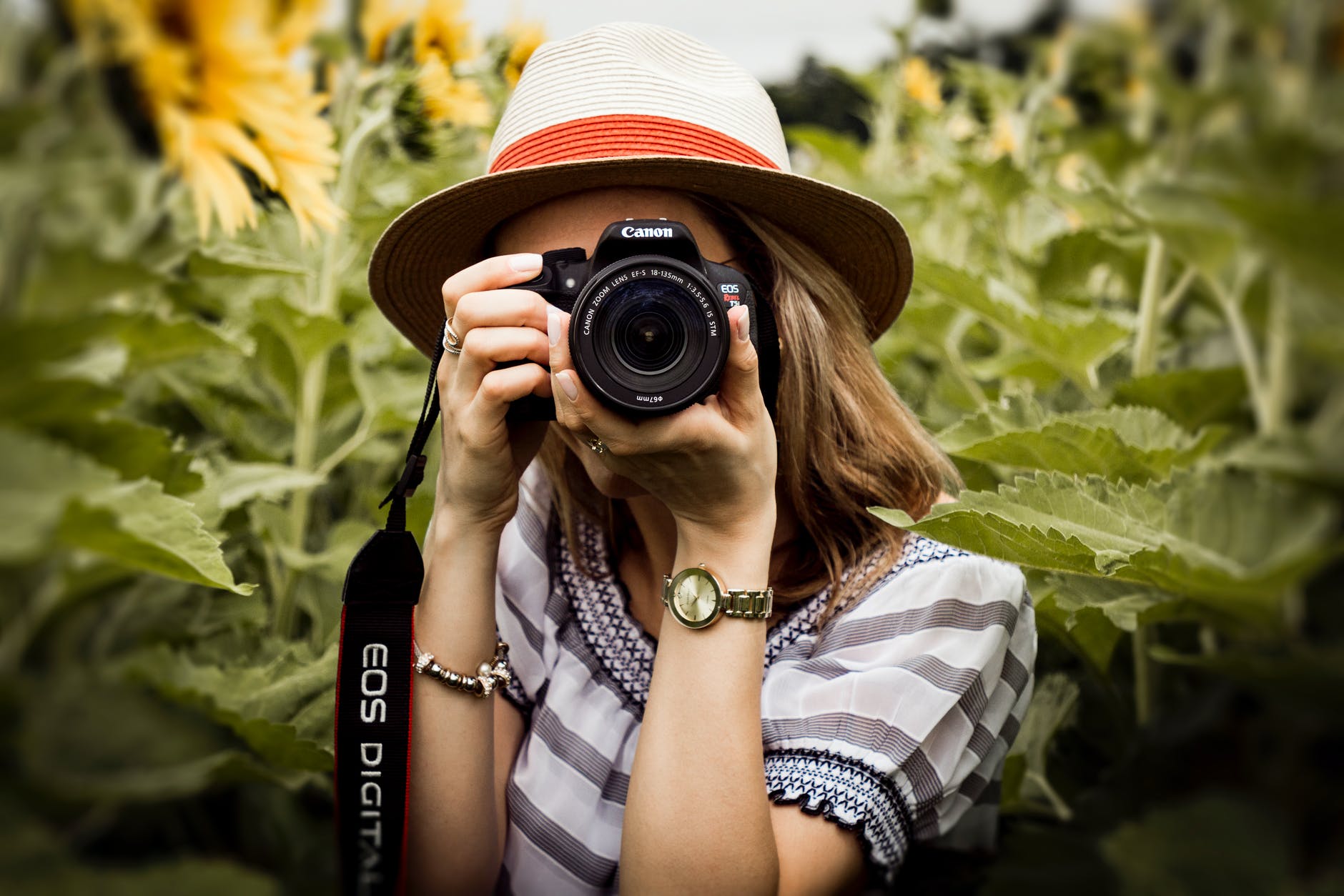 22. 20 cogs
20 Cogs is a site whereby you have to complete offers and tasks in order to receive the rewards. If you complete all 20 cogs (tasks and offers) then you would have made around £200.
This is not a scam and is 100% genuine but it will take some time and work and will not be for everyone.
In some cases, you will need to take out subscriptions for a few weeks/months which you can then cancel but many of the offers are quick and can be done in a few minutes.
23. Become an influencer
Influencing on social media channels is a big thing, with some influencers earning thousands of pounds per month.
Sites like Instagram and TikTok are perfect for this. This is where a lot of influencers and companies looking for influencers like to hang out.
If you are good on video and don't mind "showing up" daily at least then this could be a good fit for you.
For example, you could do make-up tutorials and your channel could be dedicated to just that. If you gained a big enough following then it would not be long before some of the companies in that industry started approaching you for paid work.
If you don't want to wait for the work to come directly to you then you could offer up your services on sites such as Collsbstr and FindYourInfluencer and then get offers from people looking for influencers on that site.
Rates change depending on your follower's count and engagement rates.
24. YouTuber
YouTube is great for anyone who has a passion and can share their thoughts and wisdom through the art of video.
You need to stick with YouTube for the long haul but the rewards can be insane if you get the right mix of content and subscribers.
People tend to forget that YouTube is now the second largest search engine alongside Google. So the amount of people on the platform at any given minute is huge.
This gives you a fantastic opportunity to have videos pulling in views and revenue every day.
You need to have at least 1000 subscribers and 4000 hours of watch time in order to qualify for their ad partner program. But this doesn't stop you from monetizing your channel in other ways such as selling merch, driving traffic to affiliate products, or your very own blog etc.
Another quick note on YouTube. You are quite welcome to create videos and channels where you do not even show your face if that is something you are not comfortable with.
There are many hugely successful channels such as Quizzes, Reviews, Gaming, Over-The-Shoulder Training, Music, Relaxation, etc that do not have a "front person" or person showing their face at all.
25. Create a course
A very popular one with online sellers and one that I have done many times before. Creating a course can be a great way to earn some income online.
Another great benefit too is if your course is evergreen enough then you are able to sell it for many months and maybe years to come after.
You can create courses on video or in written format. I know people who create courses and have them "drip fed" over email for example.
The most popular way is on video though, and you can do this in many ways.
You can list your course on 3rd party websites such as Udemy or Thinkifc and they will have a nice backend dashboard that makes it easy to construct and create your course. They also take care of the payment processing etc and you just collect your commissions each sale or at the end of the month.
You can also create and sell your own course on your own website giving you more control of fees etc.
There are many plugins if you have built a site on WordPress etc available to help with this such as LearnDash which is what we use over on the FreedomSkillsAcademy.
26. Create and sell a community (VIP, group, mastermind)
Mastermind groups can be sold for big money. These are treated as sort of VIP groups for like-minded individuals where people can learn from one another.
You might think that you can't charge for this but you can. Also, you may want to offer a small service too to keep people interested.
For example, a betting community is great where people can share tips etc.
You could run this purely as a Telegram or WhatsApp group and charge a monthly fee. People like to feel part of an "exclusive" group and in many cases will part with their cash to be in one.
27. Cashback websites
This is a simple little hustle that is not going to make you rich but will bring in some additional cash if you are prepared to use them.
I say "additional cash" as many people believe that this cash is already bumped on top and you shouldn't be paying it anyway. I would probably agree but this is an easy way to get your hands on it rather than having to haggle and argue with the providers to get the price down in the first place.
What these sites offer is some money back after a certain amount of time from your purchase.
Some offers like the weekly shop or eBay etc will offer cashback also instantly after you have completed the transaction whereas others such as a new service contract, a phone, or utility provider you may have to wait a few months before you get your money.
The "big" money with these sites comes from the energy providers, insurance, and phone/broadband suppliers. So, once a year if you are due a switch or want to change deals then check with these sites first and you may get a reward of up to a few hundred pounds.
I use Top Cashback and here is a screenshot from my recent earnings after a few purchases.
Dan from The Financial Wilderness put together this awesome post on money-saving cashback apps: Is Quidco Worth It For Cashback? A Review
28. Competition websites
Competition sites are a fun and free way to hopefully get lucky and win some cash or prizes now and then. This is not a traditional side hustle or is a guaranteed way to make money online however many of them are free, fun, and usually quick to enter.
The more you enter the more chances you have.
Sometimes you may have to leave your email or phone number. So maybe use a new email address just for your competition entries.
29. Translation gigs
Do you speak another language? If so, then setting up translation gigs over on Fiverr or Upwork can be a great side hustle.
You can choose to translate text from one language into another in audio format. Or sometimes clients may want work done from audio or video translated into another language.
For someone who understands fluently each language, this would be a very simple side hustle. You could set your offer up at around £20 for 1000 words or something like that and start from there.
30. Web design
I am a big fan of this one and this is something that still do now and then if the right job comes along. Web design can be a great entry into earning some money from the online world.
This can be a very lucrative part-time income stream. Once you get familiar with a web building platform you will soon be able to knock up quick 5-page websites in a matter of a few evenings per week.
Charge around £500 and you have yourself a good additional revenue stream.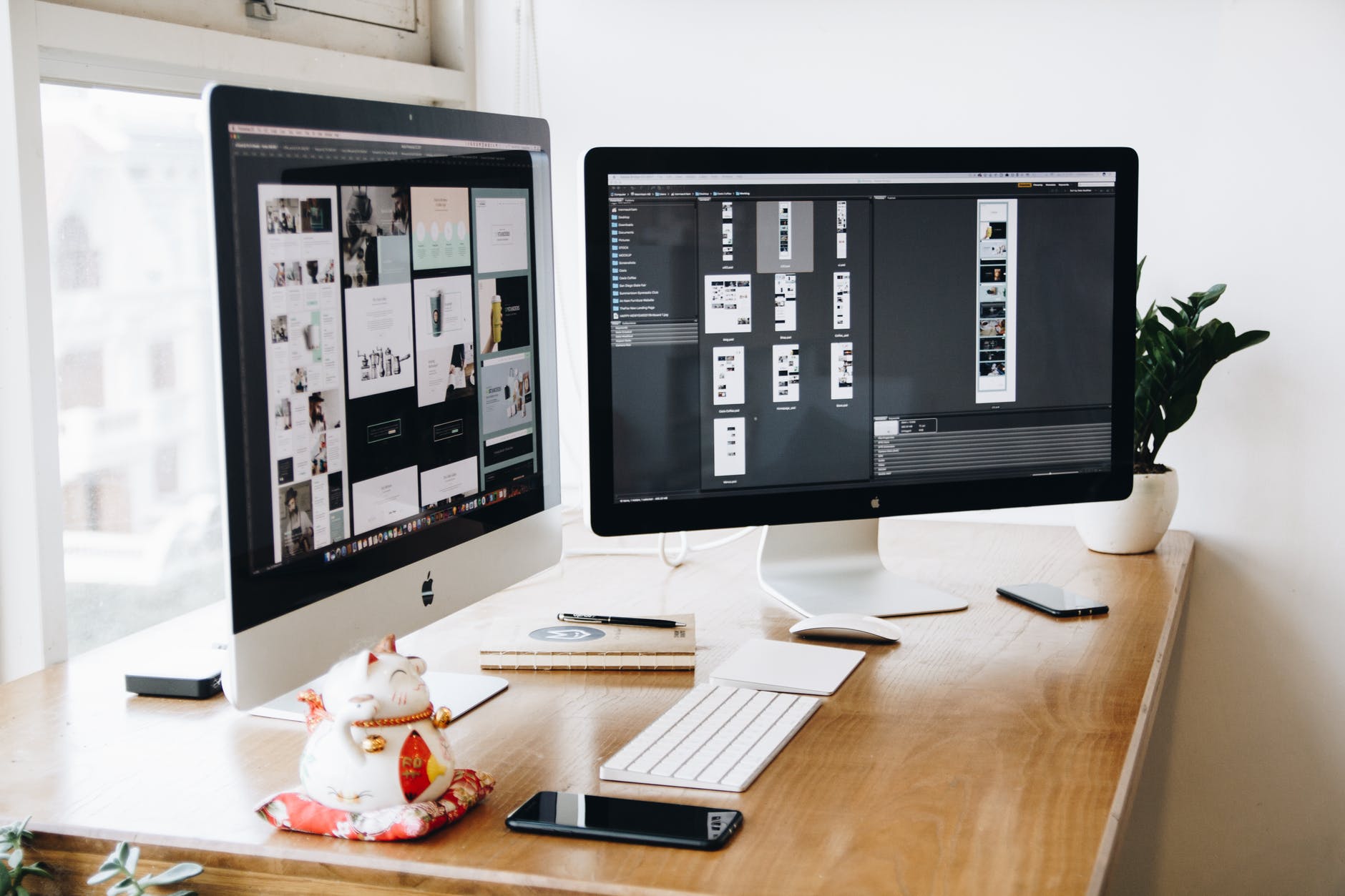 You don't have to worry about complex sites here, you can start out by simply offering service websites, such as to the local tradesmen – the plumbers, electricians, gardeners, etc.
These sites do not need to be complex. Once you have a system in place you can build these to a good level and quickly.
Check out my YouTube playlist on building WordPress websites
31. Microworkers
This is another one that isn't going to make you rich, however, if you have a few minutes or hours spare each day and want to earn some easy dollars then you could check out this site.
This site is called "Microworkers". It gives people little "micro" jobs and tasks and pays a few cents or dollars for each time they complete them.
The tasks can be as simple as retweeting someone's latest tweet or completing a comprehensive survey which can take one hour. The idea though is these are all generally not very taxing at all and can be completed with ease from the comfort of your own home, sofa, or even in some cases straight from your mobile phone.
32. Scanning Receipts
Apps like Shoppix etc will pay you for scans of your receipts. This is all for market research and to learn about how people shop, where they shop, and their thoughts on certain locations and places.
If you do not mind sharing your data in this way (they probably have it anyway) then you can earn some cash by using apps like this.
This one gives you points each time you share a picture of your receipt from where you have shopped. Once you hit the certain points threshold you can swap your points for cash or gift cards.
You are not going to get rich doing this but it is very easy money indeed. On average this makes me around £20 every two months or so.
33. Resell On eBay
Some people like to say that this is not an online side hustle. I disagree. Where else can you buy something for £1 and sell it in front of millions of people across the whole world for a 1000% markup?
eBay is a very good platform for ANYONE looking to make some extra money online.
I use this platform every month and average about £500 or so. I only really go to buy my stock to sell once per week and spend maybe a couple of hours in the week listing and posting.
You can start off small with a budget of just £30 and grow it from there. It really is great as you can grow it into whatever size beast you want. Or, you can keep it simple and make a few hundred pounds per month from it. That is why for me it really is up there with the best in terms of side hustles.
Head out to a charity shop, thrift store, car boot sale, or garage sale and pick up some items for cheap and sell them on for big profits!
Loads of further reading on this from my blog and others:
Conclusion & Final Thoughts
So here are thirty-three ways in which you can earn some extra cash online. Obviously, you don't have to do them all but there are really no excuses these days at the number of opportunities we have in order to make some extra cash.
If you just want to earn an extra £50 per month to cover a bill then start scanning receipts and take part in a few surveys.
If you want to earn an extra £300 per month to save for a holiday then start a small eBay reselling business on the side. (Stick to one or two niches to begin with and then expand as you gain more knowledge.)
If you want to earn an extra £1000 per month then you could offer web design and other freelancing services.
As I say, there are many many choices and many great ways to make money online.
I have several side income streams running now such as an eBay business, a web design business, several books on Amazon, and this blog, but I also use simple things such as cashback sites and receipt scanners!
What side hustles are you going to do?
Please check out my YouTube channel where I often post videos of my eBay hauls to remove the guesswork for you as well as many other side hustles and tips!